Registration for the 2023 summer camps starts November 1st, 2022. Our Adventure Camp is the best camp for active kids!
Our Belleville Ontario Adventure Sports Camp is an all ages, all abilities. The campers go hiking, biking, rock climbing, jousting, everyone it tag, obstacle course running, build forts, climb trees, building tents, field games, tye-dying and so much more. Fun times!
Our Summer camps are only $300 per week per participant plus tax; the registration fee is $50.
We only have 24 spaces per week so please enroll early to avoid disappointment!
We are a small, very safe and simple adventure camp.
We typically have groups of 8-10 campers per counselor
Boys and girls. ages 7 to 15.
The camp runs Monday to Friday, 9 AM to 4 PM. Extended hours are 8 AM to 5 PM.
Our counsellors go through a rigorous screening process, reference checks and interviews.
Who are we…
The company started operating day camps in Pickering, Ontario in 1998.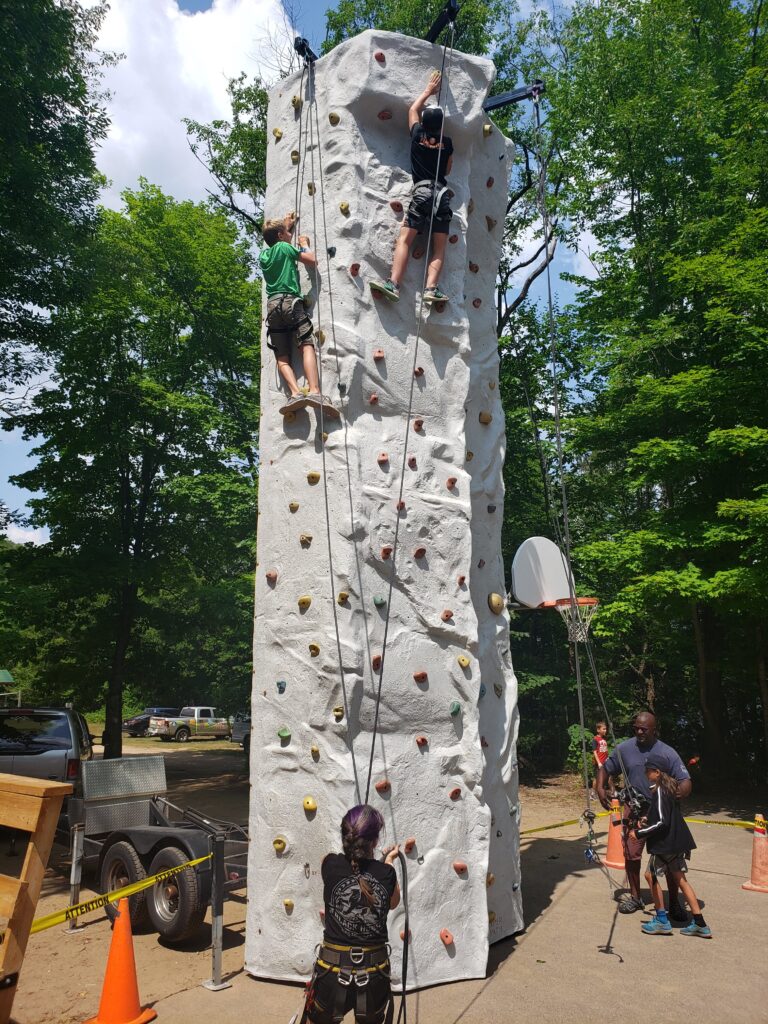 Owner and staff are bonded by the RCMP, licensed by the TSSA & insured for the last 22 years without a claim.
This is an all inclusive camp.
•We actively and physically work at camp, holding the ropes for each climber; NO AUTO BELAY SYSTEMS here! We have trained and still train Homeland Security, the Canadian Armed Forces , Fire, Police and search/rescue teams.
•When we rent out our staffed sports zones via our parent company, we have never missed or not shown up to an event, regardless of excuses.
•Our Multi sport camps are dynamic, fun and innovative… you will not see anything like it anywhere else. Each camper is treated as if they are the only camper!